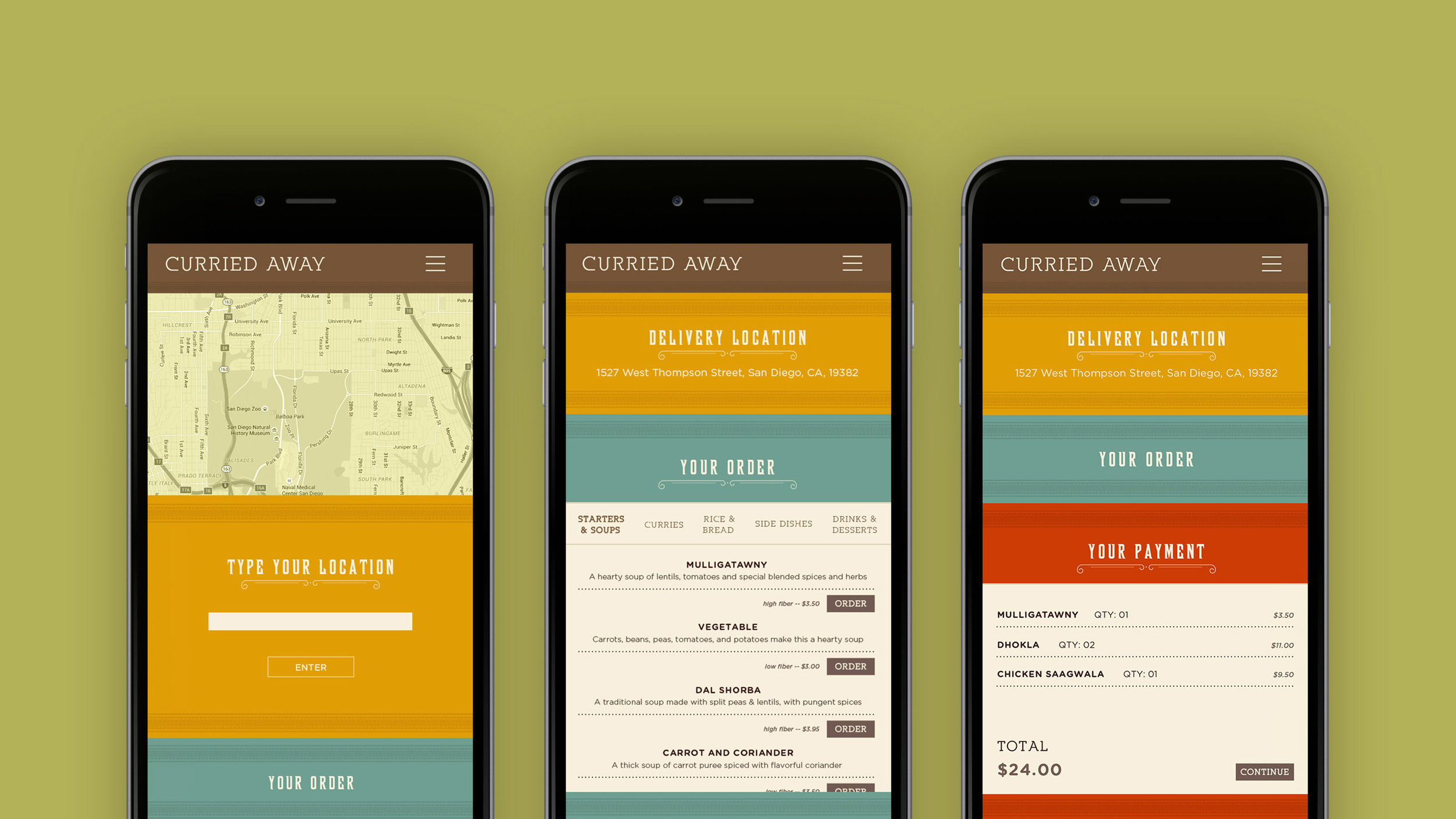 \\ CURRIED AWAY
An Indian restaurant with a twist.
Curried Away is a branding package for an Indian restaurant, with a demographic focused on 74% of the American public burdened with dietary issues. Their mission is to help ease the hassle of making gut-friendly work lunches and provide a quick fix for last-minute healthy meal options. Curried Away takes a lot of inspiration not only from India's rich culture but from a long tradition of the Dabbawalla men--a group of workers that deliver fresh food in tiffin containers to people during their working lunch hour. The branding alludes to the delivery bikes and India's beautiful fabrics, while packaging presents the tiffin container in a modern form.
SERVICES
Branding, Packaging Design, Website Design, Copy Writing
CREDIT
Art Direction \ Stephanie Knopp, Photography \ Austen Hart
FEATURED
Restaurant Show 2014
Making a Menu
Curried Away caters to people with a variety of health concerns, so it is important that the menu is as transparent as possible. It is color-coordinated with the packaging to ensure the consumer knows which dish is what, and the menu itself has clear directions and keys so that people know what they are ordering.
To Go Please
Curried Away's website and mobile application are a huge part of this brand. The company relies heavily on it's to-go services, so having their full menu online and an easily accessible app were must-haves. Along with the full menu, the website includes a nutrition section that helps educate it's customers on the ingredients that Curried Away uses, as well as what to eat depending on certain dietary restrictions.